Air Roastery,
packaging illustration.
Air Roastery - coffee of people -  is one of the top roasters in Kuwait and they collaborated with me to make an illustration that works with the roastery; the main keys in this illustration were people, coffee plant, roaster, and generous hospitality.
"We are all about people, we only do sell coffee beans, and we offer a free cup of coffee to our visitors, we do care about the word of mouth"
In this illustration, I wanted to make a short story about the journey of the coffee beans from the farmer's land to the people's cups and coffee bags; and of course, the generous hospitality that the people enjoy while visiting the Roastery to meet their friends, family or maybe the Roastery is something like a third-place they go to when they want to clear their minds!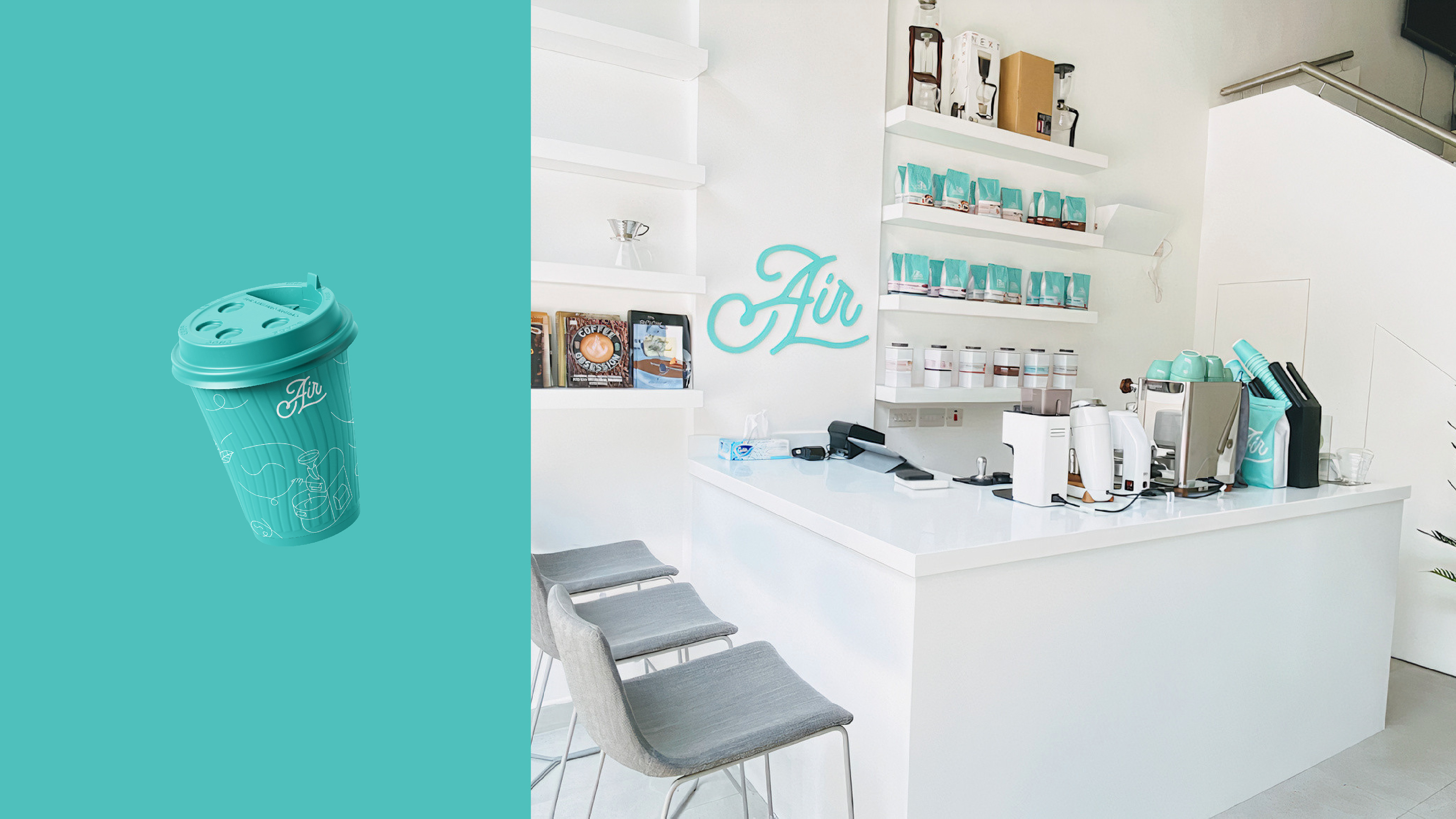 Creative Designer & illustrator